A disembodied voice invites the listener to partake in a speculative audio treatment that promises to awaken underdeveloped neural passageways through exposure to the non-human processes of neural network language acquisition.
of the soone is the first in a body of work Erin Gee made in collaboration with artist Sofian Audry that explores the material and authorial agencies of a deceased author, a LSTM algorithm, and an ASMR performer.
The work in this series transmits the aesthetics of an AI "voice" that speaks through outputted text through the sounds of Gee's softly spoken human vocals, using a human body as a relatively low-tech filter for processes of machine automation.
of the soone, Gee welcomes the listener to a speculative neural treatment called "language processing and de-processing", preparing the listener as a subject by dressing them in a fluffy terry robe and EEG cap to monitor brainwaves. She introduces the listener to the many benefits of this language processing and de-processing "treatment", as  sonic exposure to machine learning processes allow one to to subliminally reinvigorate under developed neural-linguistic pathways in their own human mind.
During the aural treatment, the subject listens to Gee's voice reading out the results of a process enacted by a deep recurrent neural network agent known as "long short term memory" (LSTM). The algorithm "reads" Emily Brontë's Wuthering Heights character by character, familiarizing itself with the syntactical universe of the text. As it reads and re-reads the book, it attempts to mimic Brontë's style within the constraints of its own artificial "body", hence finding its own alien voice.
The reading of this AI-generated text by a human speaker allows the listener to experience the neural network agent's linguistic journey, and to experience the augmentation of this machine-speech through vocalization techniques adapted from Autonomous Sensory Meridian Response (ASMR). ASMR involves the use of acoustic "triggers" such as gentle whispering, fingers scratching or tapping, in an attempt to induce tingling sensations and pleasurable auditory-tactile synaesthesia in the user. Through these autonomous physiological experiences, the work aims to reveal the listener's own cyborgian qualities as part of the hybrid system in place.
Exhibition History:
April 2018: NRW Forum, Düsseldorf, Germany
March 2018: XXFiles Radio @ Nuit Blanche, Montreal
January 2018: Her Environment @ TCC Gallery, Chicago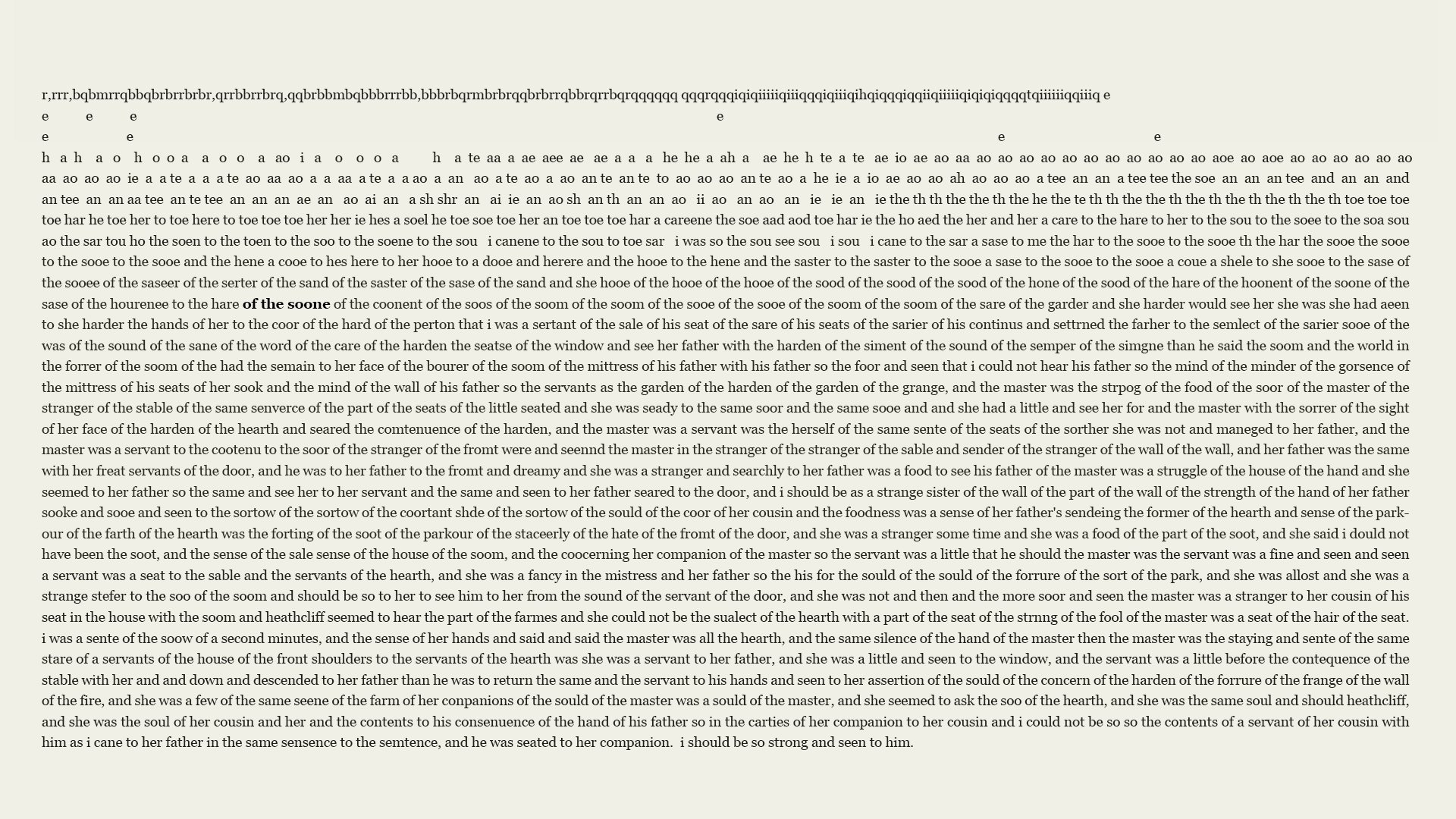 text 2018. Courtesy of artists.